FAQ
How do I install the plugin manually?
To install the plugin manually, follow the steps below:
Click here and download the .zip file from our repository.
Rename the downloaded .zip file to woocommerce-mercadopago (do not unzip the .zip file before uploading to WordPress. For the plugin to install correctly, the original file format must be uploaded).
Access the WordPress Panel and click on Plugins > Add new.
In Add Plugins, click on Upload plugin.
Click on Escolher arquivo and select the folder you just renamed.
Click on Install Now.
When the installation is finished, click Activate plugin.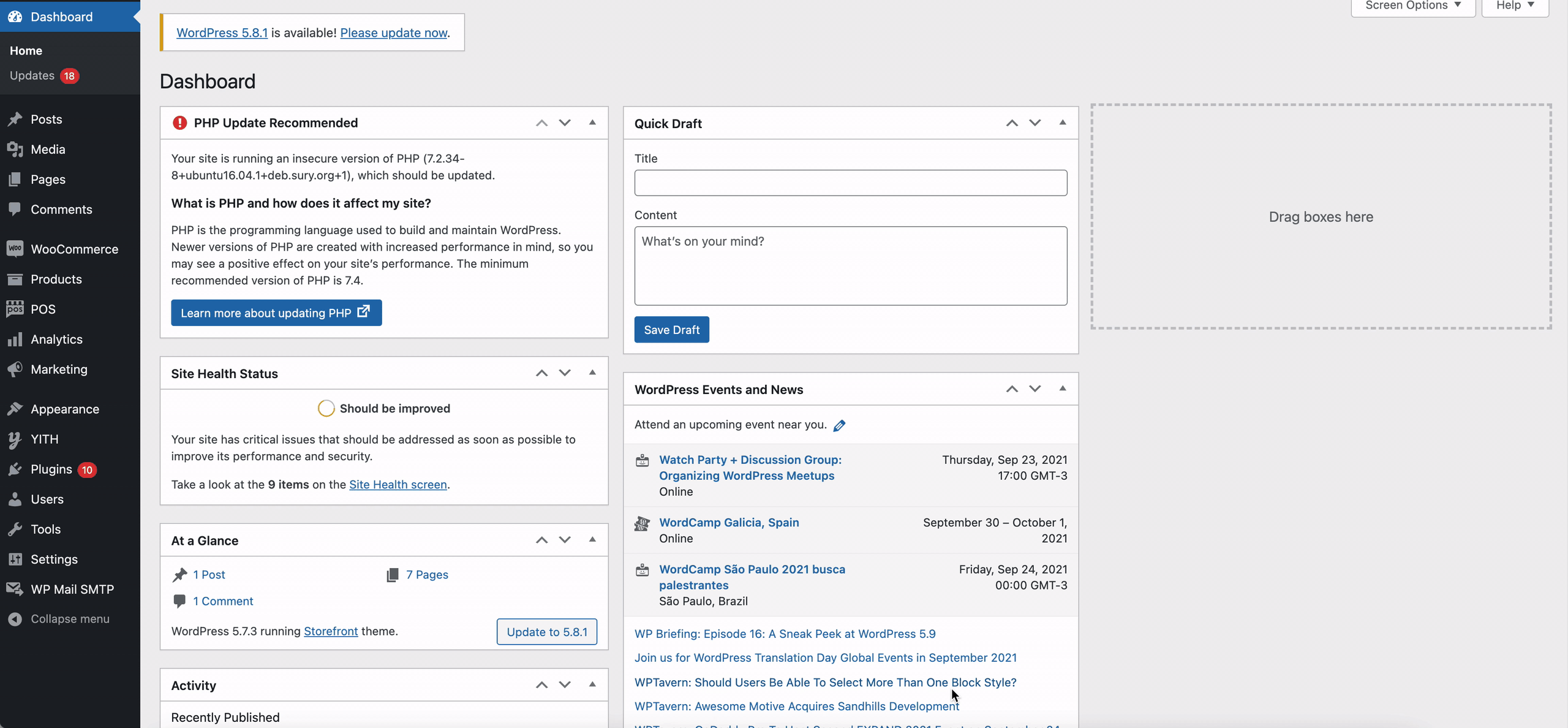 By completing these steps, the Mercado Pago plugin for WooCommerce will be installed and activated in your store, and you will be able to configure its integration.
What is the Integrator ID?
It is the identification number that a developer or partner of Mercado Pago receives when get their certification.
This ID is not mandatory for the integration to work, but it is through it that we recognize which integrations were made by which partner.
Do you want to be a partner? Click here for more information.
How do I set up interest-free installments and the anticipation of my receivables?
You can configure the installment options and the way your receivables will be credited directly in your Mercado Pago logged-in area. To do this, access your Mercado Pago account and click on Your business > Costs.
How do I get my pending orders to expire after a certain period of time?
WooCommerce allows its users to configure how long an order will remain pending. This functionality can be accessed through the WooCommerce settings menu, under products > inventory.
For more information, access the Inventory topic in the platform manual.